The Ultimate Luggage Storage Guide in Barcelona
Discover the Best Luggage Storage Options in Barcelona for Your Travel Needs and Say Hello to Stress-Free Traveling.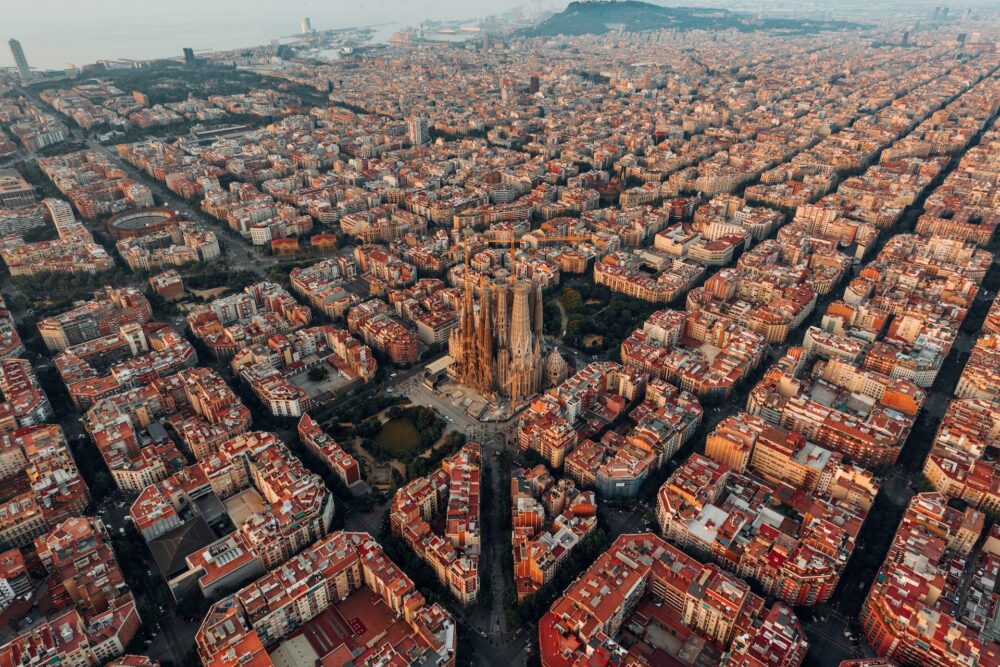 Are you tired of carrying heavy luggage during your travels? Do you wish you had a convenient place to store your belongings while exploring the city? Look no further than our ultimate guide to finding the perfect storage solution for your stay in Barcelona.
Say goodbye to the hassle of dragging your bags around, and hello to stress-free traveling. Our tips and inside knowledge will help you navigate the city's best storage options. From short-term luggage storage to long-term solutions, we've got you covered.
Whether you visit for a day or a week, our guide will help you find the best storage solution to fit your needs and budget. Don't let storage woes ruin your travel experience – let us guide you to convenient and worry-free storage options in Barcelona.
Leave Your Luggage Behind and Explore The City: Barcelona's Luggage Storage to the Rescue!
We all aim to optimize our Barcelona journey by exploring various sights, locations, and activities. However, carrying heavy luggage can make it difficult to navigate the city and take advantage of every moment. Whether you have several hours until your check-in time or a late-night flight, you may struggle to find a suitable place to store your luggage. Fortunately, luggage storage can provide an ideal solution, allowing you to keep only essential items and make the most of your time in the city. Below, we have compiled and compared some of the major luggage storage providers available in Barcelona.
| | | | |
| --- | --- | --- | --- |
| Name | LuggageHero | Bounce | Vertoe |
| Prices from | €0.95/hour or €7.9/24h | €5/24h | €13.40/24h |
| Insurance | Up to €3000 | €10k | Up to €5000 |
| Number of stores | +10 | +20 | +10 |
| Size Limitations | No | No | 75 lbs/ 35 kgs may be rejected |
| Ratings | 4.7 | 4.9 | 4.8 |
| Flexible arrival | Yes | No | No |
| Reviews | +116.000 | +172.000 | +54,980 |
Luggage Storage in Barcelona
You are heading to the charming Barcelona, where the town is surrounded by stunning architecture La Sagrada Familia, Park Güell, well-known Picasso Museum and exclusive cuisine at La Boqueria.
To fully experience the city without dragging your luggage around, we highly recommend using the storage service! Wondering which is better, then keep reading the article as well as recommended places to visit!
Is there any difference between left luggage and luggage storage?
Left luggage and luggage storage are basically the same thing. Left luggage is mostly being used in the UK. Luggage storage is the most common name used internationally when referring to storing luggage. They are both defined by people's need to store luggage that can be collected at a later time.
Companies that offer luggage storage services
Locker Barcelona
It is a self-storage service in Barcelona. They have one location which is located at Estruc Street 36. Locker Barcelona offers different sizes of lockers according to the size of the luggage. The daily fixed price starts from 4.05€ to 9€ without the option of an hourly price.
Stove Your Bags
A self-storage lockers with 2 locations in Barcelona near Sagrada Familia and Sants Train Station. The price starts from 1.99€/hour to 14.49€/per day.
Where to go in Barcelona

LuggageHero is the recommended luggage storage in Barcelona
We have selected for you the storage that best meets your time requirements, easy storage, and the nearest location at affordable prices – LuggageHero.
LuggageHero is easy, fast and cost-effective certified luggage storage in Barcelona. The first thing we have to point out is that there is no need to pay a daily rate for leaving your luggage, but only for the hours during which you actually use the service. An hour, three hours or even the whole day? It depends only on you and you don't pay anything extra.
How much does it cost to store the luggage in Barcelona?
LuggageHero is all about comfort, therefore you can choose whether you want to pay per hour or daily. Prices per hour start from €0.95/hour and from €7.9/day.
All sizes are welcome!
There are no restrictions on the size of your luggage, whether it's a backpack, a trolley, or sports equipment. You choose what you want to store and how you want to pay, whether pay per hour or daily.
Storage for a longer period
Do you need to store your bag for longer than 24h? LuggageHero got you covered, right after your first 24 hours of storage, they charge only €5 per additional day!
Download the easiest luggage storage app in Barcelona
For your convenience, you can download the LuggageHero App and get right away access to all storage locations around Barcelona.
LuggageHero
LuggageHero has more than 50 locations in Barcelona. We selected the most popular places for you, check the list below for the areas that are suitable for you:
Luggage storage Franca Station
Luggage storage Espanya station
Luggage storage Catalunya Station
Use the official LuggageHero app to store your bags anywhere around the city!
You can download it and easily see the most convenient luggage storage locations around you!